About Us
History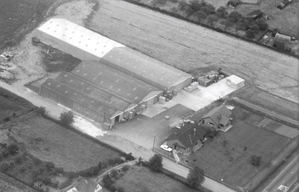 Green Tree Warehousing was established in 1960 by the Camplejohn family who still manage the business today. From an early stage, the Company forged links with world leaders in chemical and textile industries the site expanded - offering wide ranging services based around the customer's specific requirements – this policy is very much at the forefront of today's dynamic approach to the business.
The M1 / M62 / M18 Motorway network emerged around the site creating an excellent transport infrastructure enabling Green Tree to become the UK distribution base for many companies. The welcome re-opening of former R.A.F. Finningley airfield as Robin Hood Doncaster Sheffield – international freight / passenger airport – adding to the benefits of the location.
The early years focused primarily on high volume contracts in chemicals and textile industry, including bulk & bag shipments and transfers, product blending & sieving, container re-packs, export-packing, groupage, trials and development, etc.
Current Day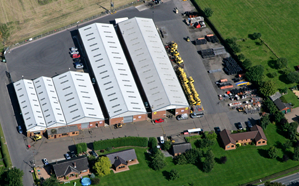 As the primary industry infrastructure changed throughout the U.K. Green Tree Warehousing saw an opportunity for change and successfully adapted, developing bespoke computerised stock management systems to enable added value services such as pick and pack and courier and pallet network distribution.
Green Tree believe their 'working partner' style approach continues to achieve maximum efficiency for all customers with services now including small pick & pack orders, palletised goods VNA racked (for multi product & batch option) or blocked to suit even the smallest volume customer, container de-stuffing (inc' palletise by batch / type), specialist products / loads, with equipment and facilities to suit.
'Green Tree' has successfully adapted to modern day expectations, providing factory support to customers of all sizes, dealing pro-actively in the area of 'waste control' recognising the importance of environmental issues, carrying out integral waste segregation for the re-cycling process whilst maintaining an immaculate 'green' site in the truest sense of the word. The company has been presented with the 'Environmental Best Practice' award issued by the Metropolitan Borough Council, enforced since then via 'Continued Best Practice' awards - presented for maintaining those same meticulously high standards.
Safety, Health & Environmental (SHE) considerations are an integral part of all activities carried out, with text book standards endorsed by relevant bodies, whilst Quality policies drive forward continual improvements enabling the Company to be ranked highly in Blue-Chip Company supplier audits.
Advanced I.T. systems play a key role in the Company's daily operation – handling Inventory Control and Supply Chain Management cost-effectively - adding value to the core services. Business expertise mated with bespoke computer programs have driven down costs realising new business potential – affording Green Tree's Customers a competitive advantage in their market sectors.